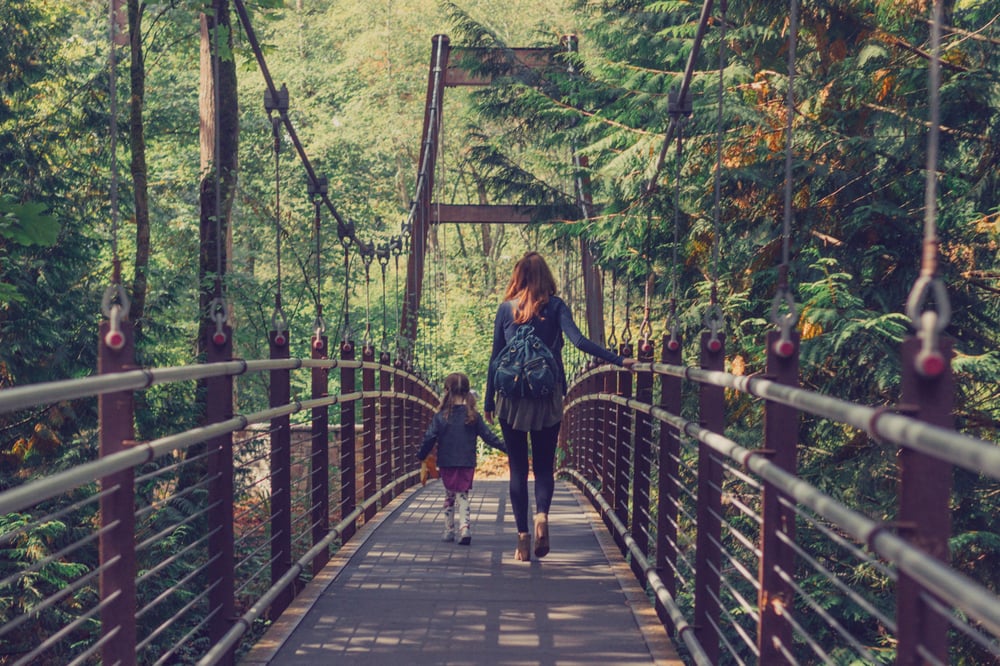 Successful

heritage tourism marketing gives visitors the opportunity to experience communities and their regional assets. Implementation of a strategic plan delivers more than tourists. It covers several audiences:
The visitors will find destinations they crave with something fun and unique.
Visitor experiences could lead to interest as new residents.
Businesses find a greater collaborative effort improves the community as a whole and the overall success encourages and develops new opportunities.
What's the difference between a marketing tactic and a strategy?
Let's say there's a garlic festival, an antique boat or car show, a stone-skipping contest or some other unique event in a small town. Organizers splash it all over regional news sites, social media and tourist websites — these are examples of great PR and social media tactics. Tactics are just a part of a larger plan, or strategy; they're the individual steps taken to ensure the overall strategy's success. The event brings in thousands of people, and it's a success on every level. But how do heritage tourism marketing folks build on an event once it's over? That's pretty tricky if you're trying to do it on the fly, without a plan in place. It would have been easier - and ultimately more successful - to have a heritage tourism marketing strategy way in advance.
Smart marketers start marketing a community and its assets long before an event, with a heritage tourism marketing strategy that incorporates the bigger picture and all the opportunities available in advance. They map out an integrated marketing plan that focuses on much more than events. The plan gives visitors reasons to tour entire areas and even choose to live in their newfound favorite destination.
Behind the scenes, heritage tourism marketing includes a concerted effort that rallies dozens of community businesses and members together. This is a multi-level marketing plan that employs powerful tools to draw tourists to more than just one destination or attraction because visitors want to experience events and communities, not one or the other.
For example, Bull Moose Progressive Marketing is working with the Venango County Economic Development Authority on a project that combines history, real estate and much more in a heritage tourism marketing campaign strategy for the entire county. One element of it includes the creation of a business innovation center in the historic Cornplanter Square in downtown Oil City.
The marketing strategy encompasses not just one building or entity. It features a strategy that brought in regional stakeholders. It also focuses on the area's commerce, economic development, history and real estate. The project promotes Venango County and its assets as a place to visit, live and work.
In another example, Bull Moose Progressive Marketing worked with regional stakeholders to create a brand for the Meadville community. The strategy brought Allegheny College, Meadville, Meadville Medical Center, Crawford County Convention and Visitors Bureau, Meadville-Western Crawford County Chamber of Commerce and others together to attract visitors and new residents to the Meadville area.
On a more regional level, the heritage tourism marketing strategy extends beyond a few cities or counties. In fact, current Bull Moose efforts are focused on a western Pennsylvania investment in heritage tourism marketing that combines marketing for the Pennsylvania Great Lakes Region with a collaboration of Erie, Crawford, Venango and Mercer county resources. The goal is not just to increase tourism. It's a marketing strategy to capitalize on the area's strengths and build partnerships and economic growth on multiple levels.
Regional heritage tourism marketing starts small
Regional heritage tourism marketing starts small — not with one event but with a strategy that grows. One example of how successful heritage tourism marketing can have an effect can be seen in the growth of small towns. Nationally, small towns are finding a niche and gaining new residents, as the economy makes it easier for many employees of large and small companies to telecommute and work from home wherever home might be.
According to a December 2020 article in U.S. News and World Report, 28 small towns in the U.S. have doubled and even tripled their populations in the past decade, based on U.S. Census Bureau estimates. One great example in the article: Valencia, Pennsylvania, located in Butler County. Valencia had 551 residents in 2010. In 2019, the population had increased to 1,362. Valencia is about 20 miles from Pittsburgh.
Similarly, Architectural Digest named its own 25 best small towns in the U.S., with Jim Thorpe, Pennsylvania, among its favorites.
This isn't happening by chance. The towns that are featured in articles like these are reaping the rewards of developing and executing sound marketing strategies.
Now is the time to invest in heritage tourism marketing
Small town marketing and heritage tourism marketing are booming in Pennsylvania and beyond.
Successful heritage tourism marketing goes well beyond the tactic of promoting an event. It studies overall trends in commerce, entertainment, retail, jobs, tourism, healthcare and lifestyle.
Crafting successful marketing plans requires expertise and teamwork with a goal that brings in tourists, business and new residents. It involves a buy-in from a network of stakeholders who participate and collaborate in the overall strategy and follow-through.